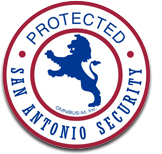 Categories: Home Security
About Us: Governed by high standards, San Antonio Security has managed to outdistance any competition by keeping abreast of the latest technology and offering superior customer service. A strong testimony to their high quality performance is a 24 hour, local monitoring system. Provide protection for your loved ones, belongings, and business without disrupting your lifestyle.
They'll help you find the best way with no obligation. Founded by Don Munford, they have been providing their clients electronic security protection for over 35 years. Glenn Munford plans to carry on the mission for another 35 years. Electronic Protection would probably cost you less than TV entertainment.
Contact Person:
Glenn Munford
Gary Palmer